"Far north – there must be nothing but freedom." – This was my first thought, when I spotted Cape Reinga on the map of New Zealand. I was just about to settle into my new travel life. Nelson Lakes, Mount Cook Nationalpark and the wild wild Westcoast were laying ahead of me. My journey would lead me far down south to a penguin reserve in the Catlins and to Stewart Island. I would help people in Fiji after a natural disaster and experience pacific island life first hand. But Cape Reinga was always waiting for me.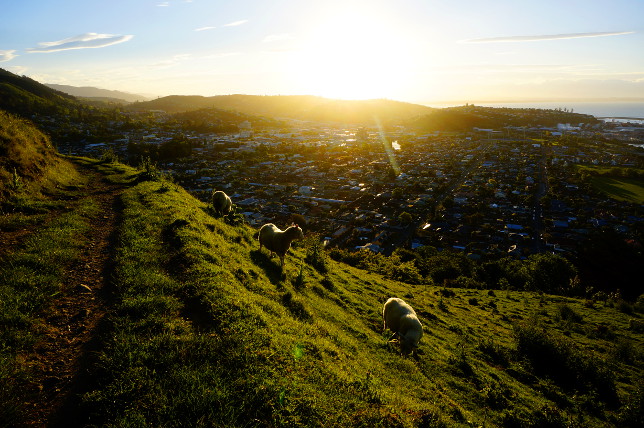 Finally after the earthquake shook the South Island I said goodbye to Marlborough Sounds and Nelson, which I consider as my home in New Zealand. The weather forecast was unbeatable for the next couple of days and I flew back up to Auckland. My friend Luke, who hired a car for his last two weeks in New Zealand picked me up and we started an epic roadtrip. Our direction: "Far north".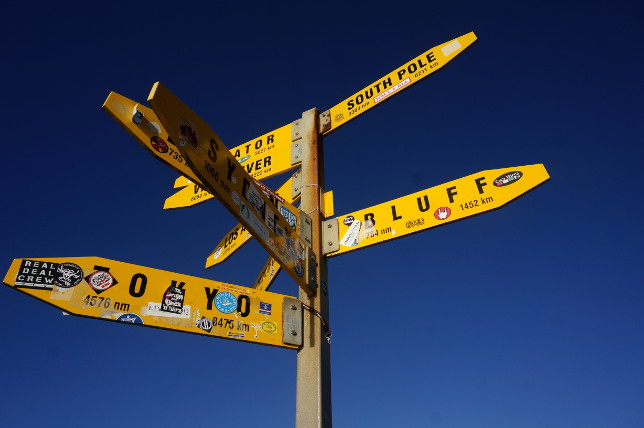 Up, Up, Up we go
Northland is characterized by beautiful beaches – from rugged coastlines to white sands you find the whole spectrum of oceanic awesomeness. All the beaches have one thing in common: The crystal clear water. In summer the New Zealand heritage tree Pohutukawa, the Christmas tree of New Zealand, graces the stunning beaches with its bright red blossoms. If you are tired of beaches you can discover caves, which are the home to millions of glowworms or you can find peace and quiet in the pristine forests of Northland.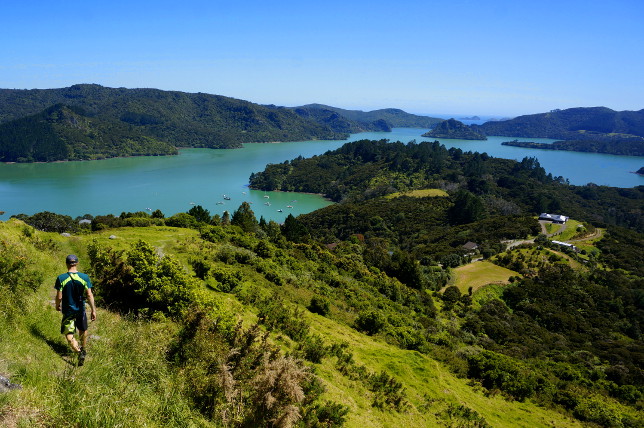 The first two days of our trip we explored Bay of Islands. Our first sleeping spot near the charming little town Russel was surrounded by native bush. At night you could hear nothing but the unique song of the kiwi bird. After hugging some mighty Kauri trees at Russel Forest and a late-afternoon-swim in the chilly waters of Oke Bay we moved on to the next epic campsite: This time without kiwi soundtrack but with shooting-stargazing in the sleepingbag at Tauranga Bay.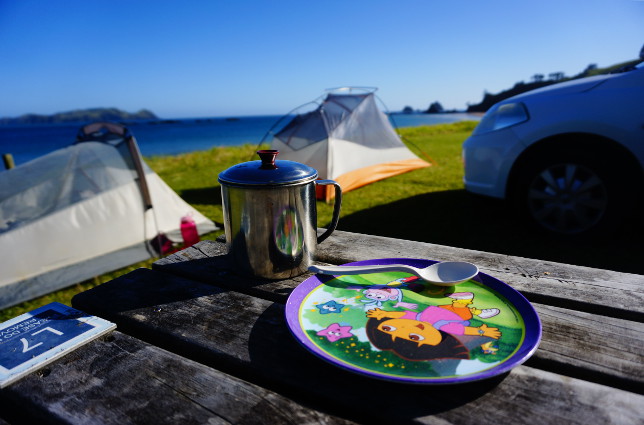 Our next stop is Doubtless Bay: We missed out on the "Worldfamous Fish & Chips" in Mangonui, but had a picknick at Cable Bay. From there we drove straight up to Cape Reinga. A short swim at Great Exhibition Bay increased my pleasant anticipation for "The Far North". About 6 pm after refreshing in the clearest water you can imagine we reached the carpark of Cape Reinga. It was suprisingly empty for a stunning crystal clear day.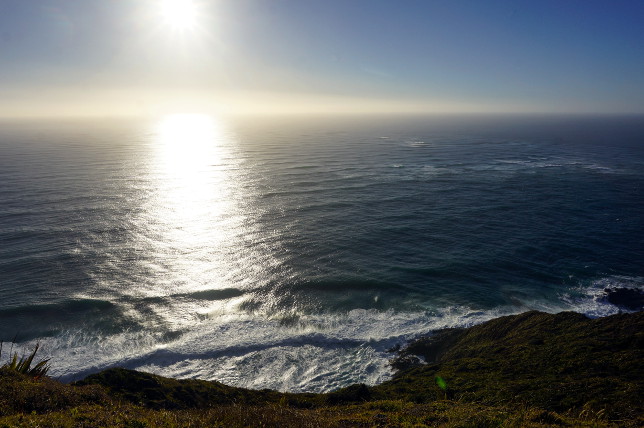 When we entered the walkway the sun gave it's last warmth on this early summer day. The sky was as blue as it could possibly be. It was this late afternoon blue on a clear day. After the boiling heat in the car the ocean breeze cooled down my face. I closed my eyes and took a deep breath overlooking the dimensions of the Cape. Every step of hiking, every drop of sweat and tears, every communion with New Zealands nature flashs through my mind. Consciously I breath in and out. All the memories of the last 14 months are warming my chest. Gratefulness lights up my heart. All of a sudden I am as happy as I can possibly get.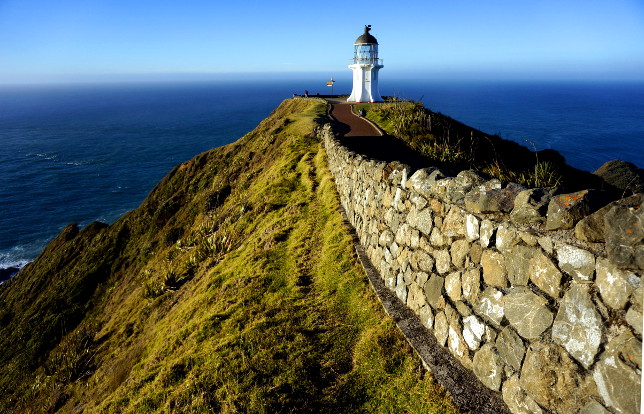 Cape Reinga – Where the Spirits Descend
Slowly I continue walking down the tourist walk until I can see it. This clear line. The famous line, where the two oceans meet – Tasman Sea and Pacific Ocean. In my head I recreated the moments I had in these waters – swimming in the clearest water I could ever think of in Great Exhibition Bay just a few hours earlier that day. The cruising around D'Urville Island after a rough crossing of French Pass together with Rod in Marlborough Sounds. These Oceans scared me to death and gave me the greatest pleasures. There's nothing that touches me more than the power of nature.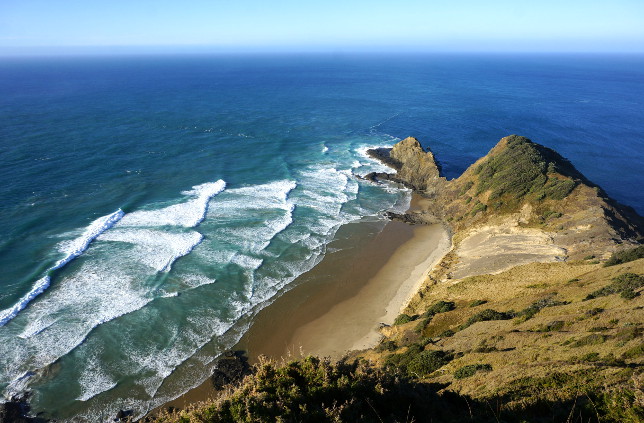 Cape Reinga is not only geographically remarkable: In Maori culture it is the spiritually most significant place in New Zealand. The Maori name Te Rerenga Wairua means "The leaping-off the spirits". Accordingly to Maori legends the spirits of the dead travel up 90-Mile-Beach across Cape Maria Van Diemen over to Cape Reinga.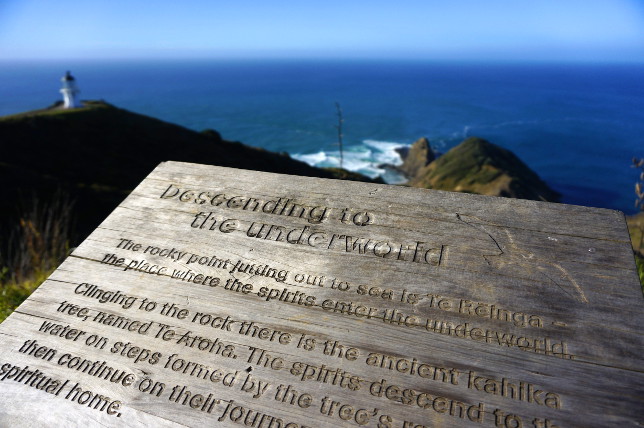 Here they descend into the underworld: The spirit slides down the root of an 800-year-old ancient Pohutukawa tree and travels underwater to the "Three Knights Islands". Here they climb up to the highest point and turn back briefly for one last look towards the land before they continue their journey back to their mythical homeland Hawaiki. Hawaiki is the traditional homeland of the Maori and other polynesian cultures, which they carry in their hearts over thousands of generations.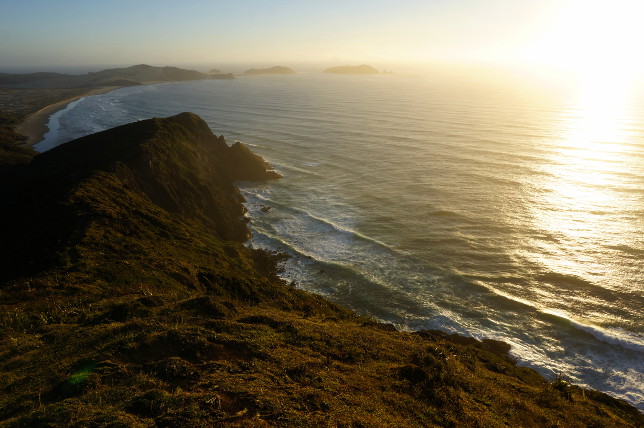 Blown away by the energy of this place Luke and me decided to walk a part of the Te Paki Track over towards Cape Maria Van Diemen the next day. We spent the night at the northernmost campsite New Zealands – at Tapotupotu Campsite.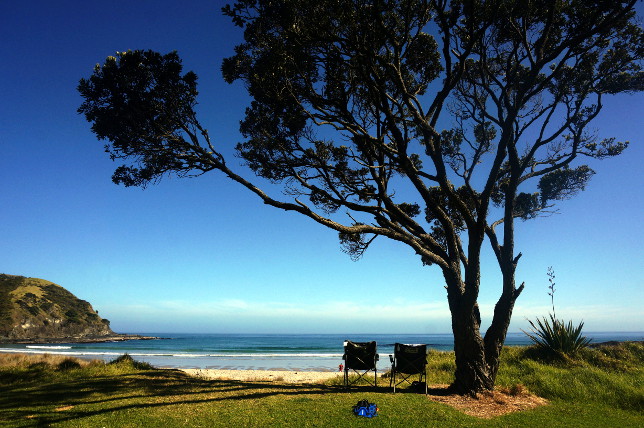 It shall be the most beautiful beach walk I could ever dream of. This place is just magical and I feel endlessly grateful for this experience.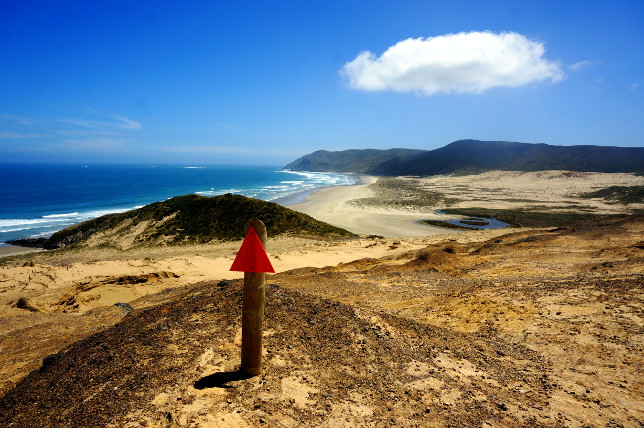 Our last night "Far North" we spent at Spirits Bay. The Maori name is Kapowairua. In Maori culture this is the sacred place, where the spirits gather before they travel to Cape Reinga. Truely a remote campground as it is only accessible by an endless gravel road.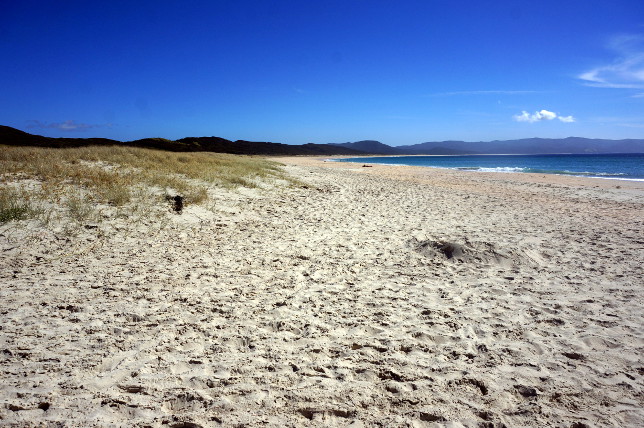 Mind-Blown
I fell in love with New Zealand so many times. "I stay here forever!" – Who travelled with me heard this exclamation of excitement before. But my experience on Cape Reinga was different. It sounds crazy, but this experience was mind-expanding. I understood that I don't have to stay here forever. I paused. I soaked up the energy of this sacred ground. That's enough. All the beauty coexists within me. Everything, every creature of the place – animals, trees, rocks, rivers and sea.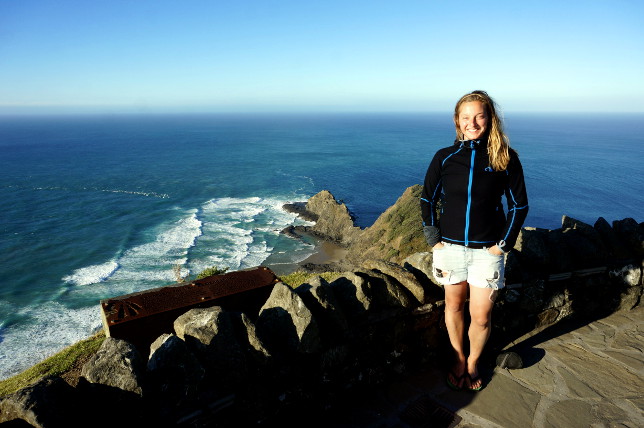 "Acknowledge your presence. Consider all life – past, present and future that coexist in this sacred place." unknown author
Epilogue
I'm not that kind of traveller, who wants to see every single tourist attraction. Instead I prefer to experience a place. I like it to take my time to discover a place – to acknowledge it's distinctiveness, to notice the flora and fauna on top of a mountain, to listen to the sound of the wind in the trees and to smell the blue of the ocean.
Thank's New Zealand for an incredible year.