"Kia ora, Mordor" – One week shoulder to shoulder with the three active volcanoes in Tongariro Nationalpark and a rendezvous with Mount Taranaki. Not too bad for the first two weeks on the North Island of New Zealand. What can I say? It has been an intense journey! This time I don't share my whole diary, but some interesting moari legends and moments that amazed me. Happy scrolling!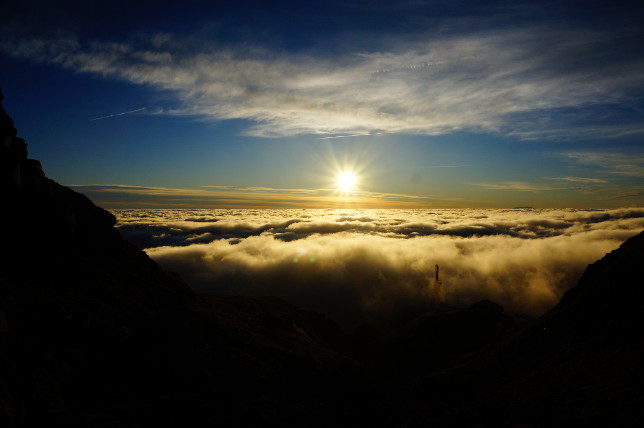 Earthshaking affairs
Mount Tongariro, Ruapehu and Ngauruhoe, well known as Mount Doom from Lord of the Rings, build together with Mount Taranaki the most remarkable foursome of whole New Zealand. Maori legends say that the four volcanoes stood next to each other in peaceful harmony for centuries. If you have a look at the map you will notice that things changed drastically: Taranaki is located on the outskirts of the west coast whereas the other three are sitting enthroned in the center of the North Island.
What happened? Well, the nearby beauty Mount Pihanga turned their heads with her forest cloaked curves. When love-stricken Taranaki made advances to Pihanga envious Tongariro started a devastating battle. Taranaki lost and followed the setting sun as far west as he could. It is sad, but a woman split the men friendship. 😉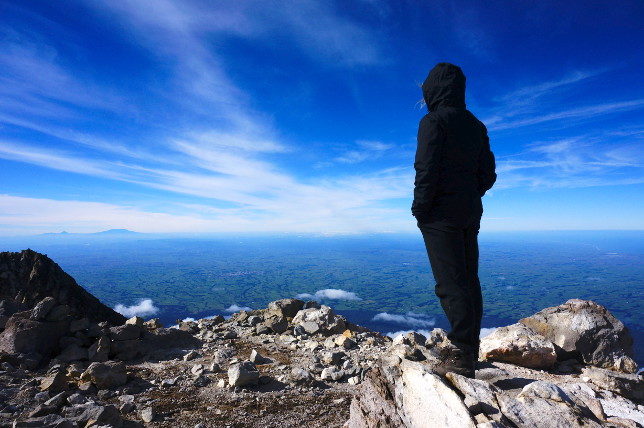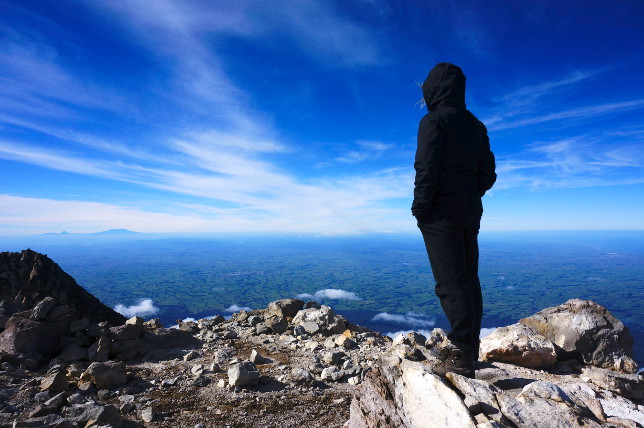 I sympathized with the outcast and started my volcanic journey on the North Island in Egmont Nationalpark, where iconic Mount Taranaki is located: It is Saturday, 30 April, 6 am. The sunrise is still lying ahead. With my head lamp I'm starting the 1500 meter climb to the summit. This hike is very demanding due to some steep gravel fields that have to be defeated. But climbing mountains is like giving birth: You forget about the physical exertions as soon as you reach the top. That's why I continued hiking a few days later in Tongariro Nationalpark:
One week of hiking in Mordor
7 days of tracking through lava rock formations and black sand. 90 km of crossing spectacular valleys, alpine forest, resting craters and white waterfalls. One week shoulder to shoulder with Ruapehu, Tongariro and Ngauruhoe: The Round the Mountain track extended by the Tongariro Alpine Crossing. This time I learned from the starvation on Stewart Island and took an extra portion of cheese and peanutbutter with me. Here's a short summary for you: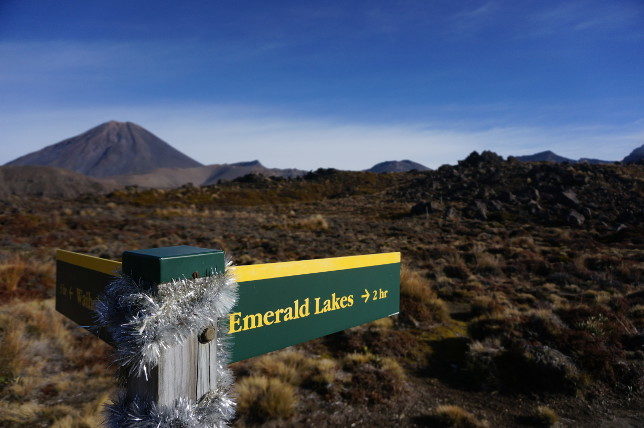 Day 1: "The gentle opening"- Nationalpark Backpackers to Whakapapaiti Hut
Instead of waiting for the rain to stop I started the hike with Nina from Paris and Nekoda from Auckland. Both are walking the Te Araroa track to Cape Reinga – 3000 km all over South and North Island. An only 1,5 hours walk led us to the first cosy hut. Neko will continue the opposite direction tomorrow and I will share the hut with Nina and several other outdoor enthusiasts the next nights.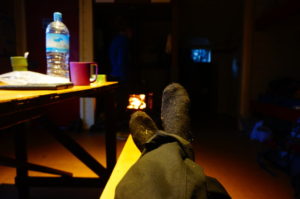 Day 2: "Warm up" – Whakapapaiti to Mangaturuturu Hut
Mangawhat? Yeah, the hut names up here sound like a mix of funny bird noises and mumbling of some drunkard. After 7 hours of up and down through forest and many stoney creeks me and my heavy pack reached the hut.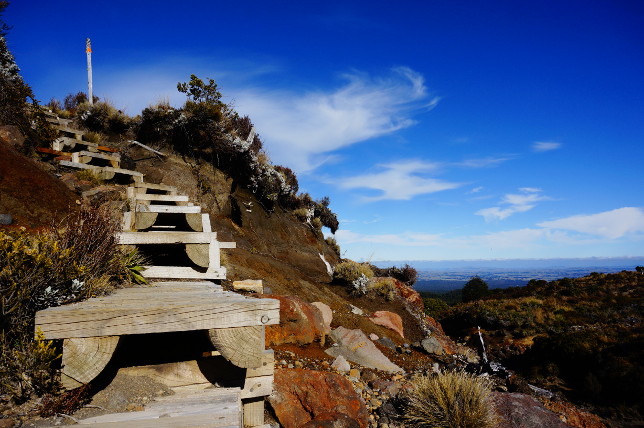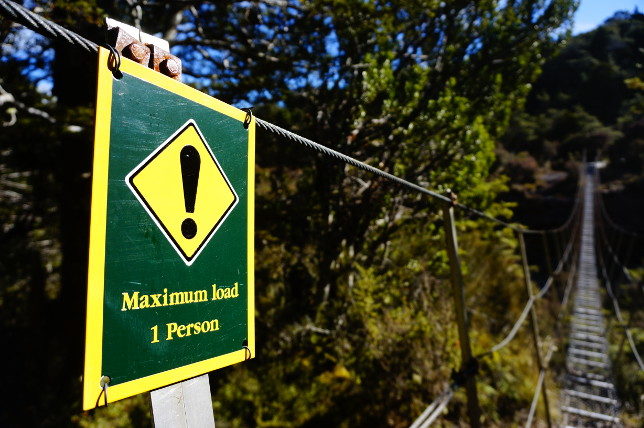 Day 3: "Feeling the vibes" – Mangaturuturu to Mangaehuehu Hut
Wow, what a day. The various landscapes didn't leave any gap for boredom: The 5 hours walk was charakterized by waterfalls and rare alpine vegetation. Even the short part at Ohakune Mountain Road was everything else than boring as the view was just stunning.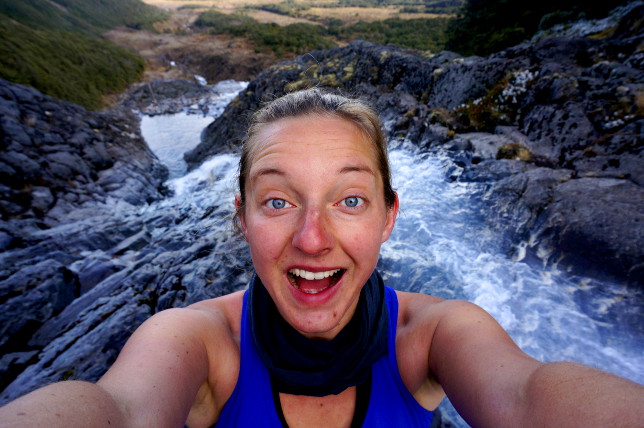 Day 4: "Lahar flows and massive valleys" – Mangaehuehu to Rangipo Hut
Today I didn't see a single tree. This place is just surreal. Unbelievable that an erruption could destroy the silence within one second.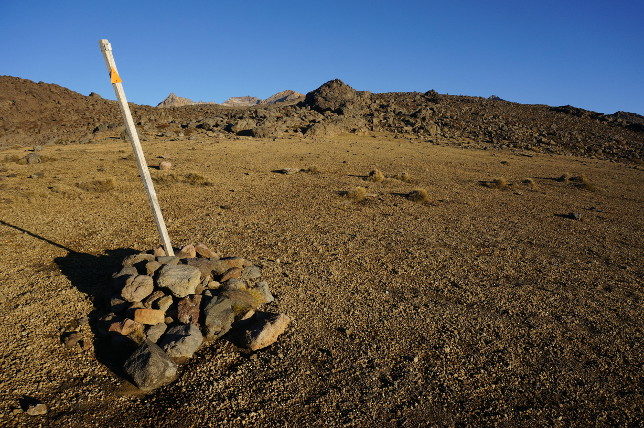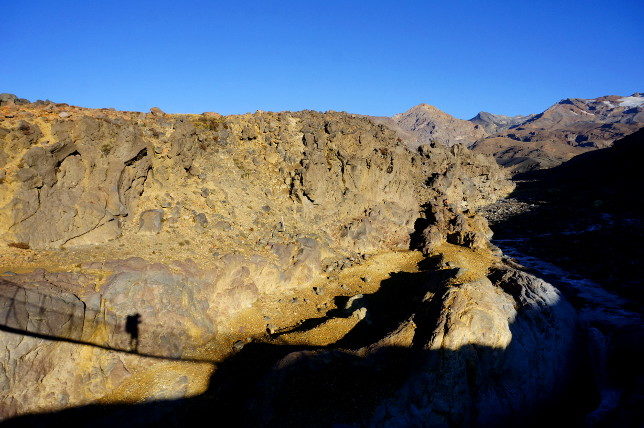 Day 5: "Red rocks and black desert" – Rangipo to Waihohon Hut
This day was another incredible day admiring the geological wonders of this magical place. It started with an amazing sunrise after a very quiet night in the middle of nowhere. But pictures say more than words: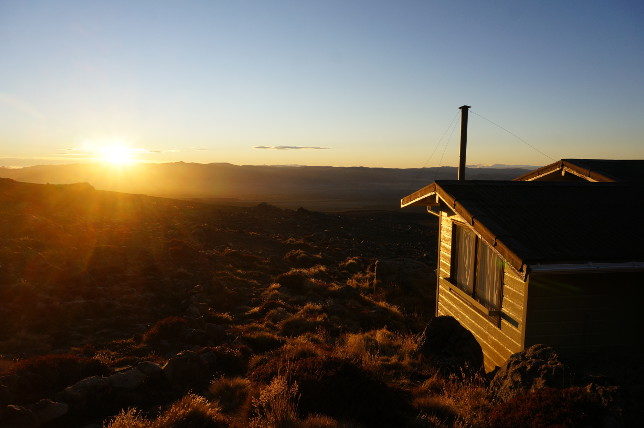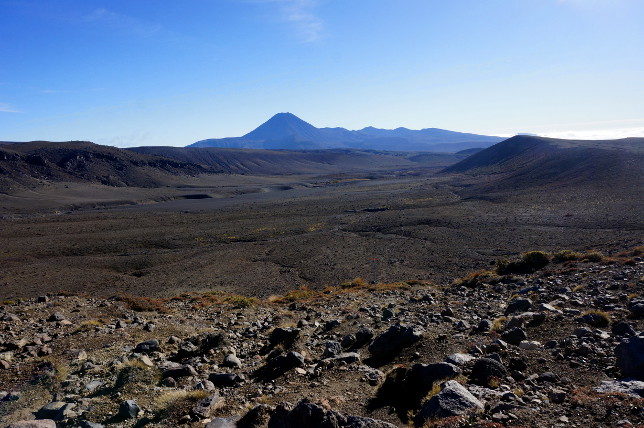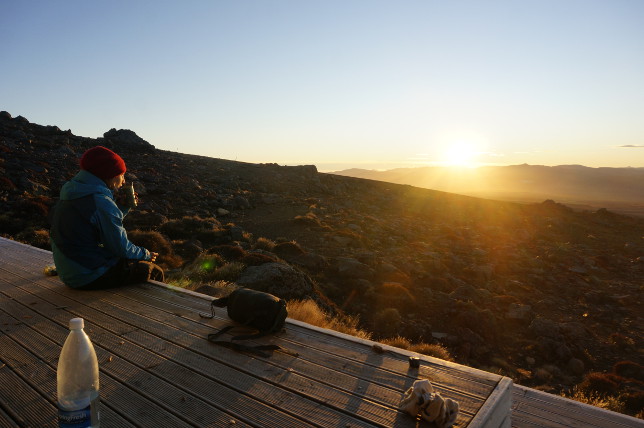 Day 6: "I heard him roaring" – Waihohonu Hut to Mangatepopo Hut
I thought it couldn't get any better, but I was wrong. I knew that the famous Tongariro Alpine Crossing is going to be awesome. But it was more than that: It was nearly like an extraterrestrial experience. The aliens were in this case the hundreds of tourists, who unfortunately disturb the geothermal peace.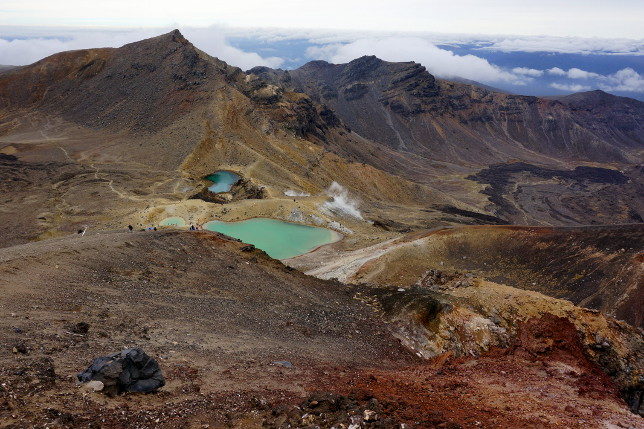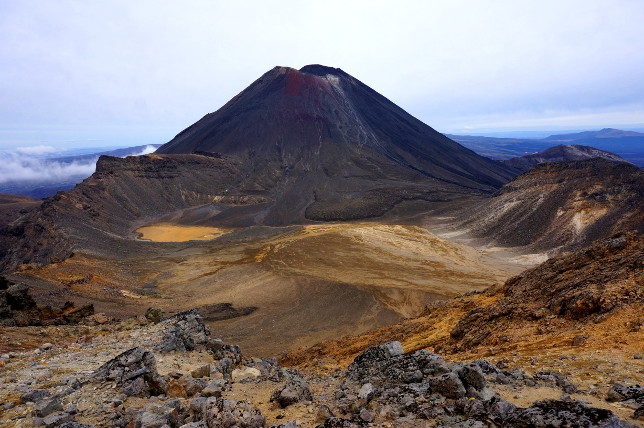 My highlight of the day: I heard Ruapehu roaring. Probably his way of saying goodbye?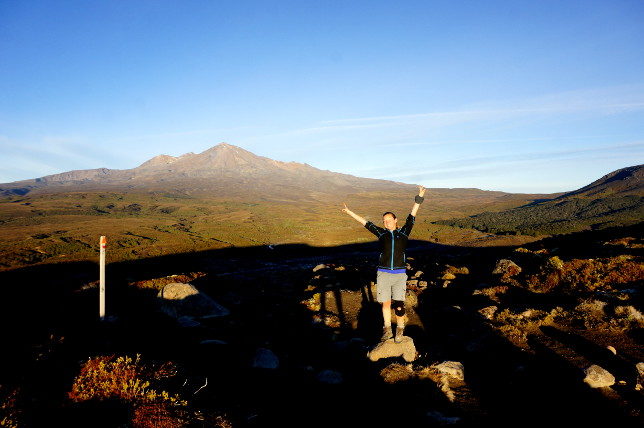 Day 7: "Cloudy conclusion" – Mangatepopo hut to Whakapapa village
I have to admit that I shed some tears on the way back to Tongariro village. Not only the exceptional landscape, but the genuine people I met on the track made my trip. Nina, Nekoda, Malcom, Matt, Flo, Manu and many more: Thank you guys for inspiring conversations, Slivovice and a lot of laughter…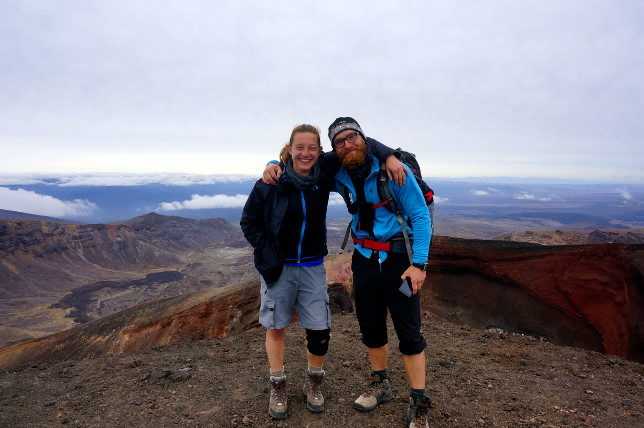 Thank you New Zealand for being good to me!