After tramping through Nelson Lakes Nationalpark my sweat-inducing journey through New Zealands various wilderness continues. This time the Department of Conservation (DOC) introduces me and four other volunteers to New Zealands desert: Central Otago – Oteake Conservation Park in particular. It is the dryest region in the country by far. Read further and learn more.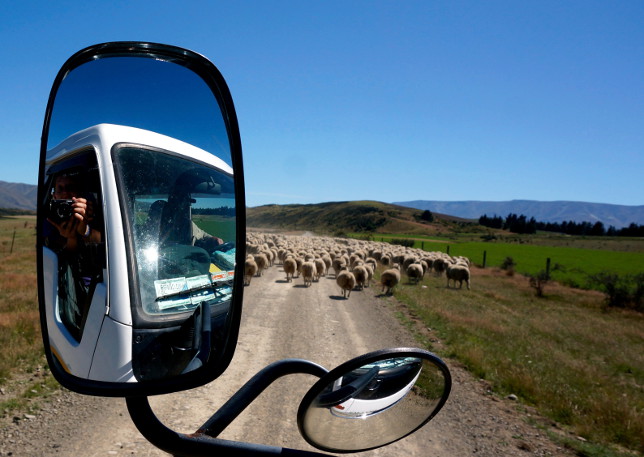 All that glitters is not gold, sometimes it is the blazing tussock on top of the mountainous highcountry of Central Otago. To make sure the golden hills will not be covered by pine forest, DOC deploys every few years the task force "wilding pine defence", a volunteer unit established to keep the steppe clean.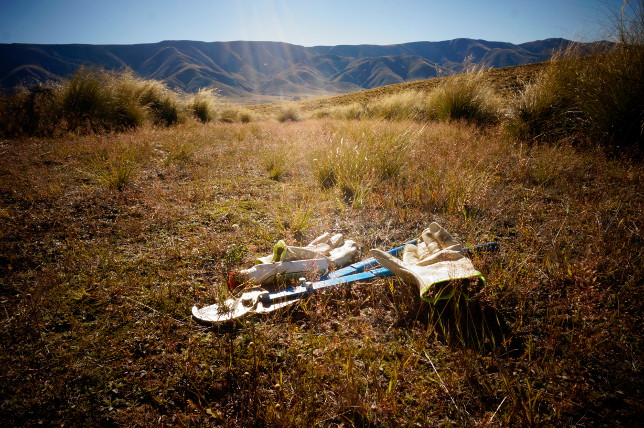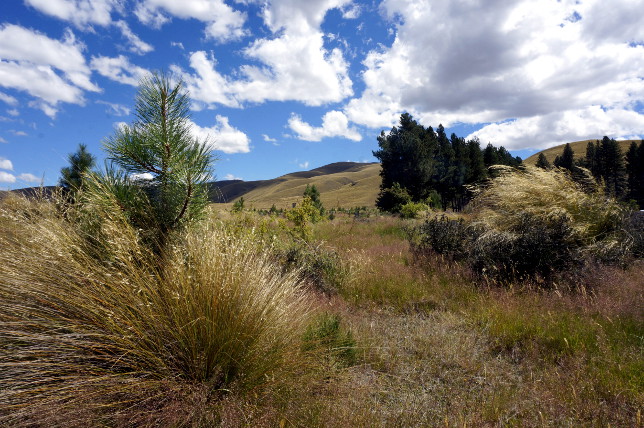 "We've been through the desert with a saw and an aim…"
Our joint goal is it to extinguish as many trees as we can. Our means of defence: a hand saw, a lopper and some eco-friendly herbicide gel. "Wilding pine control" is the name of the five days volunteer activity. The inofficial wording sounds: "Wilding pines, get the fuck outta here".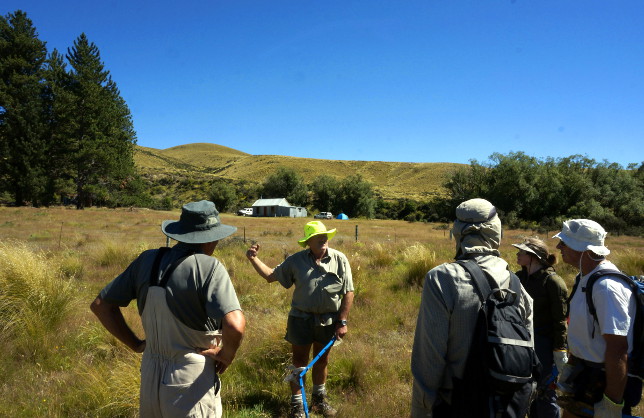 On Thursday, our "day off", we explore the surroundings and clean "Boundary Creek Hut" and "Top Hut" along the way. The friendly DOC rangers Allan and Gilly manoeuvre us from our basecamp "Homestead Campground" throughout every creek in Manuherikia Valley without getting our feet wet. Only my eyes got wet, when I spotted the stunning blue of Lake Pukaki after our expedition across the golden ranges.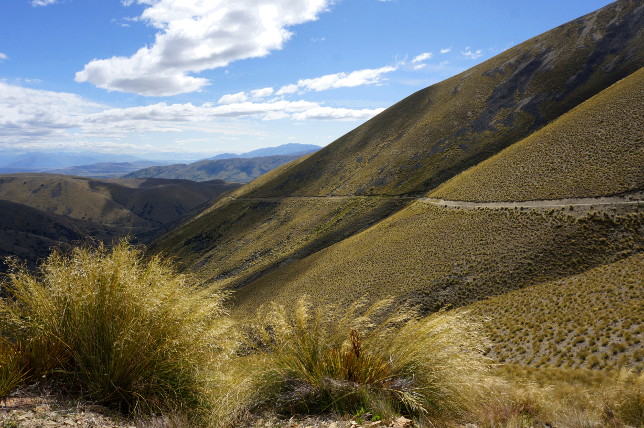 I couldn't believe, we crossed the whole mountain range of Hawkdun and St. Bathan by 4×4 wheeler up to Mackenzie, which is the entry to Aoraki/Mount Cook Nationalpark. Thank's DOC for this unique experience. You want to get active too? Get involved.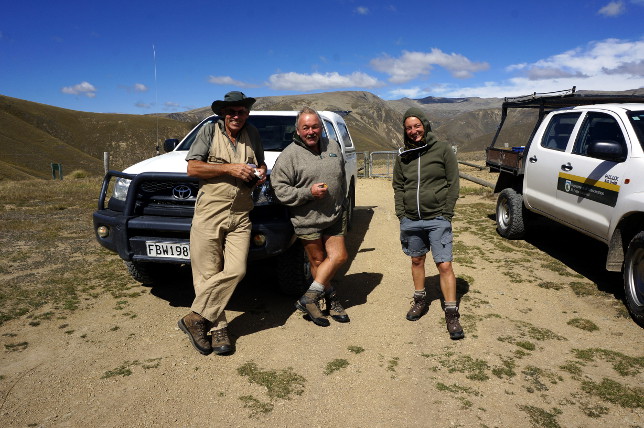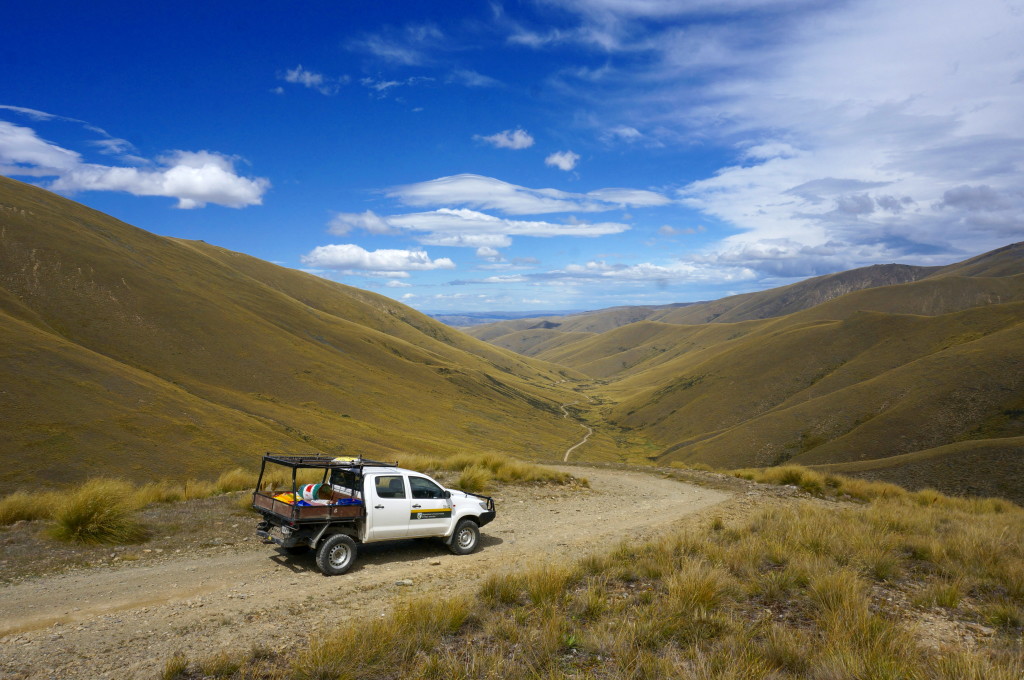 What am I doing next?
This weekend I'm relaxing at a beautiful campsite next to Moeraki Boulders. Sometimes it's good to bear some advice from random mechanics in mind. Thanks Adrian, hehe. Fellow low-budget-travellers, keep calm. This piece of beach is worth to pay a visit and to spend 15 NZD per night. These kinds of places level me up in the one-more-night-game. We will see, how long I will stay before I continue zig-zagging my way to Stewart Island.