84 muesli bars. 4 people. 7 days. 1 mission: We make it to Blue Lake – the lake with the clearest water in the world. Finally we teamed up for one week of hiking in Nelson Lakes Nationalpark. We combined the Travers-Sabine Circuit with a day walk to Blue Lake and a side trip to Lake Angelus Hut. In seven days we climed 3200 meters, crossed about 58 streams and only seven bridges over a distance of 100 km.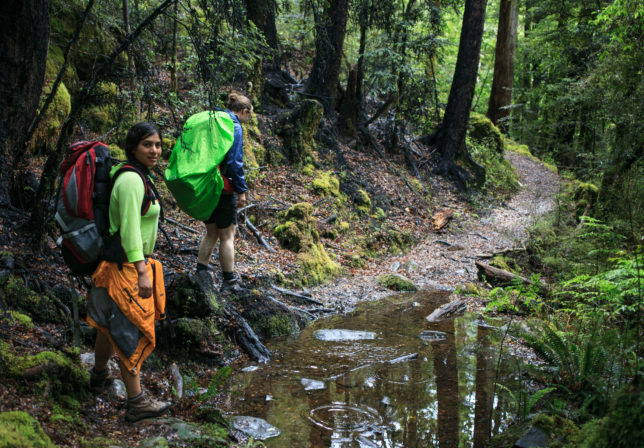 For me it was more than just a hiking trip – it was a social experiment: Two Britons, one Chilean, one German build the "awesome foursome". Afterwards I can't imagine a better constellation – in peaceful silence, step-by-step we were breaking our way through wet woods and rocky ridges.
Day 1: 
"Pack it up, pack it in – let the adventure begin."
Do we have enough food for seven days of hiking? We decide to answer the question thoroughly with "yes" and we're off to St. Arnaud. A parking space was quickly found in Ward Street next to the visitor center. Click, clack – the backpacks are strapped, shoes are laced and everbody says "cheese" for a group photo at Lake Rotoiti. We cut along with a smile on our faces, even if the weather forecast doesn't look shiny at all.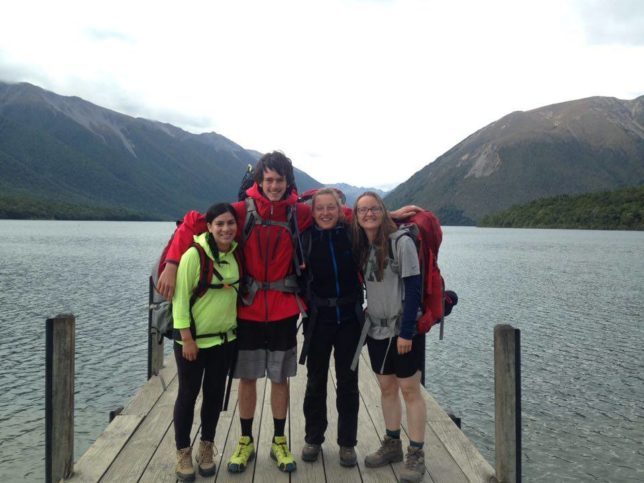 The first day we keep it easy. Our first destination "Lakehead Hut" is only a 12 km long easy tramping track away from St. Arnaud. As I didn't sleep much the nights before (getting stuck on the beach, Tasman Lager at Sprig and Fern, etc.) it is the perfect warm-up for the upcoming week. Whereas Arantxa, Luke and Fran keep an close eye (or better say foot) on the local running waters, I prepare myself mentally for the next six days laying down in the sandfly-free hut.
Day 2 – "When it rains it pours"
It turned out to be a good decision to start slowly, because today heavy rainfalls impede our progress. On our way to "John Tait Hut" we learn hiking the New Zealand way: It's the beginning of the never ending story of wet feet.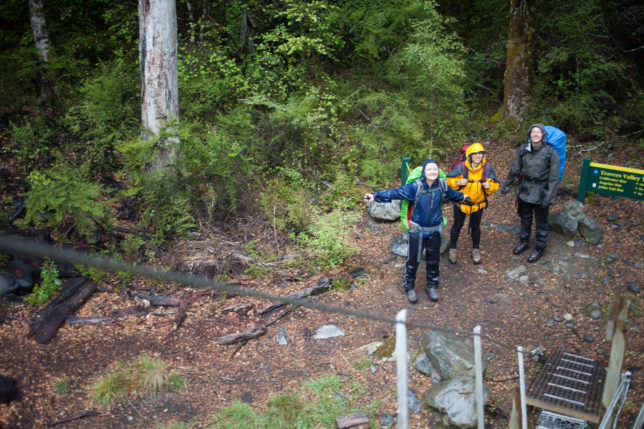 Day 3 – "Travers Saddle and the vicious downclimb"
As the weatherforecast was fine for the day we decide to skip "Upper Travers Hut" and cross the saddle directly from "John Tait Hut". The Travers Saddle is supposed to be the hardest part of the whole track. A ten hours forced march brings us straight to "West Sabine Hut", a really homey hut right next to Sabine River. A bath in the icecold water reinvigorates my tired joints after the steep 1300 m downclimb. Best cure – remarkable memories.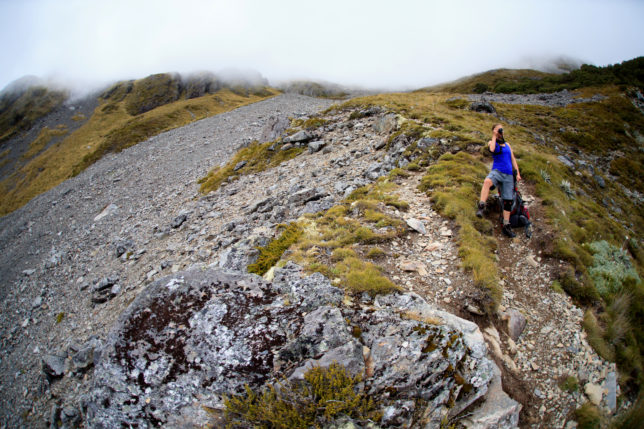 Day 4 – "The big day"
FINALLY – not many words, but capitals are necessary – we reach BLUE LAKE on an overcast day with some sunny periods. What can I say? It was perfect timing after all the rain. I drink as much water as I could and admired the marvelous brightness of colours under the water surface. One question remains open: What to do with all the beauty in New Zealand? I dont know. I try to assimilate as much as possible.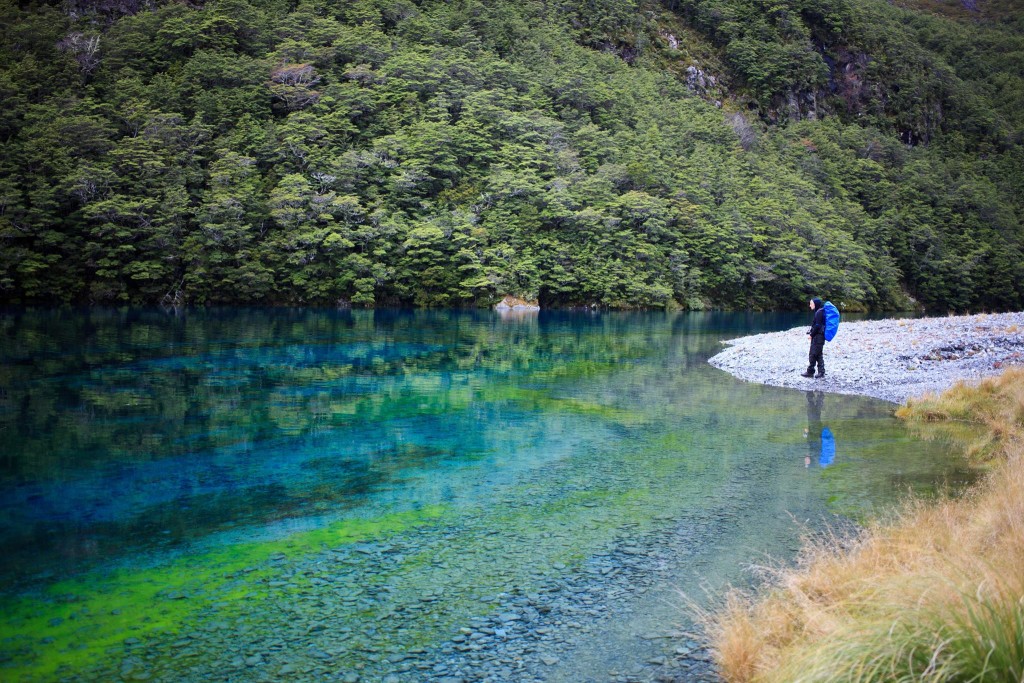 Day 5 – "Rewarding moments at Lake Rotoroa"
Mission completed – no reason to sit back and relax though. Today we count at least 13 stream crossings. Hiking with wet feet is actually not too bad, because you dont get blisters as the skin is softened all the time. For some reason I feel more energized than ever after four days of hiking through rain and mud. I will never forget "my moment" of intimacy with Lake Rotoroa. About 4 pm we reach the hut. The next thick rainclouds are approaching slowly but certain above glossy Lake Rotoroa. I drop my backpack in the dry shelter of "Sabine Hut" and run as fast as I can to the end of the jetty to feel the cold raindrops on my heated skin. That's how I live the dream.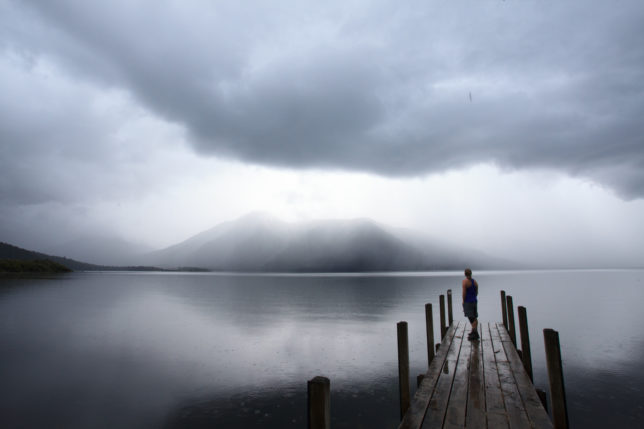 Day 6 – "Lake Angelus emerges" 
Cedric Track, the steepest section of our whole week, turned out to be the hardest but most rewarding part of our whole trip. The cloud cover breaks and reveals stunning views of Lake Angelus as soon as we cross the last elevation of Cedric Route. Today every step through the creeks and puddles pays off – when, if not now? Even if it's my second visit of Angelus Hut, it is not less impressive.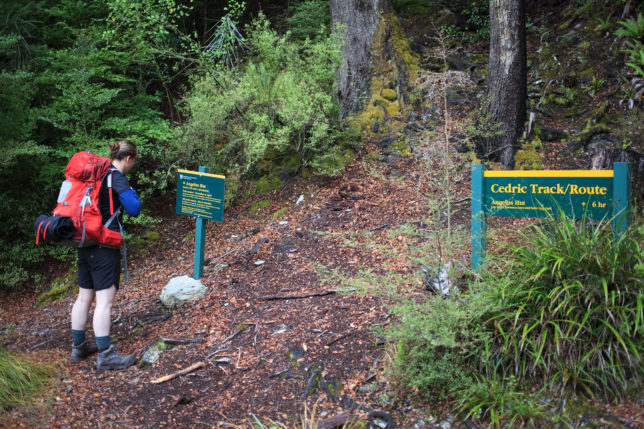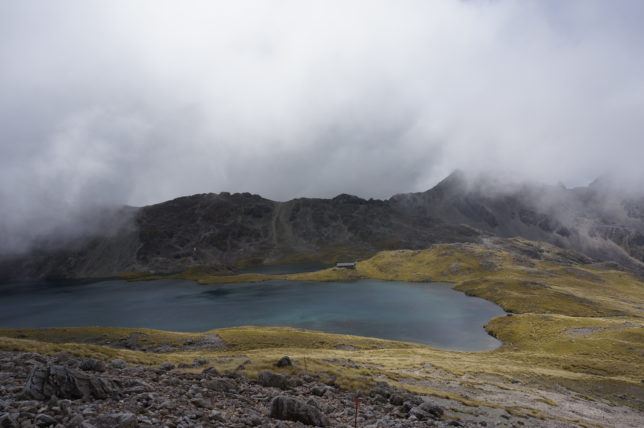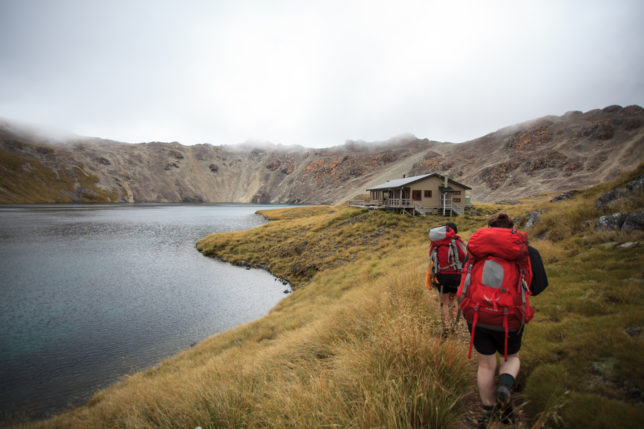 Day 7 – "Out of the rain on Robert Ridge"
It is unbelievable – after all the rain the sun shines graciously. We finally burn the tips of our noses in the morning sun. Everybody seems to enjoy the rewarding sunbeams. After all the efforts of the last days, we are hovering over Robert Ridge. These last four hours are priceless. With dry feet and a huge smile the "awesome foursome" arrives at Mt Roberts Carpark. We made it! I didn't doubt it, but the way we made it was just epic. We were the perfect team. Thank you guys. <3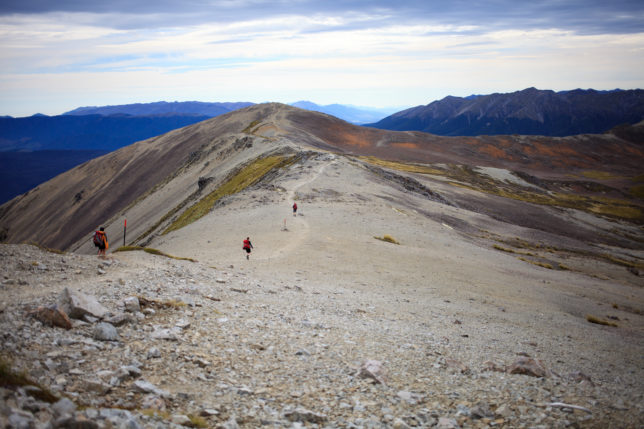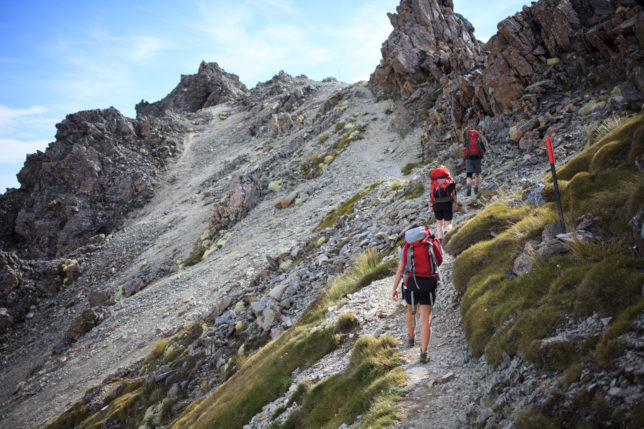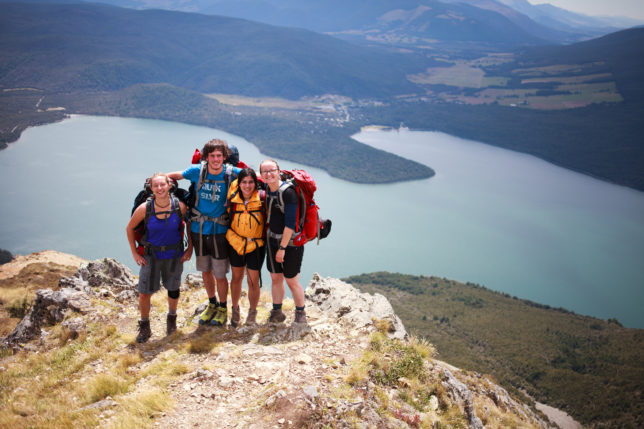 Photos by Luke Pallot, Fran Martin and Ulrike Schuster. 
Love <3