Why chapter two? Because the itchy feet don't stop striding – Again I don't know, where to start – too many impressions hailed down on me within the last weeks and a world too long I didn't manage to work up a new blog post. When I browse my pictures and memories, I can hardly believe what I experienced. (Did I really drive the boat of my Couchsurfing host?!)
Finally I find the time to share some magic moments with you. Suffering from a lack of inspiration this time without passion and poetry. Hopefully it stays my first and last uninspired post for good. You ask yourself why you should read it than? Just don't do it.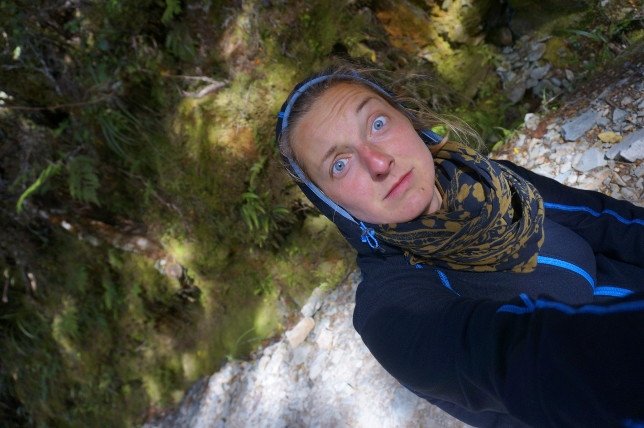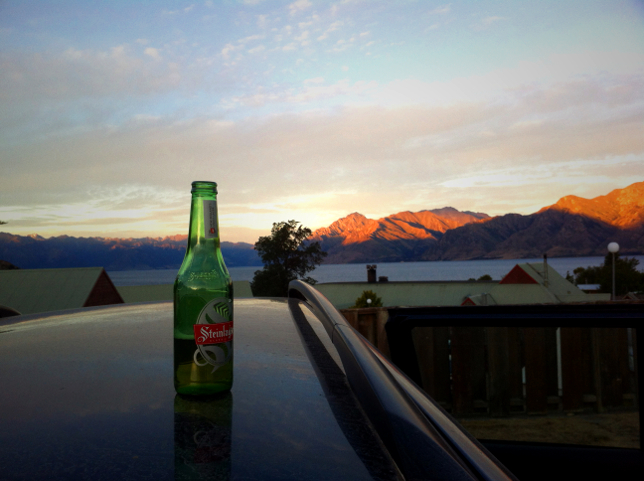 2015 ended with four intense days of Rhythm and Alps Festival in Cardrona Valley between Queenstown and Wanaka with a Pre-Party at Lake Hawea, one of my favourite places in New Zealand. The massive drum'n'bass line-up with Spor, Dub Phizix, Ed Rush&Optical and many many more blowed my mind. I couldnt stop dancing until the break of dawn every single festival day. Finally Bass Intrusion from Dunedin smashed the first hours of 2016. Thanks for that, guys!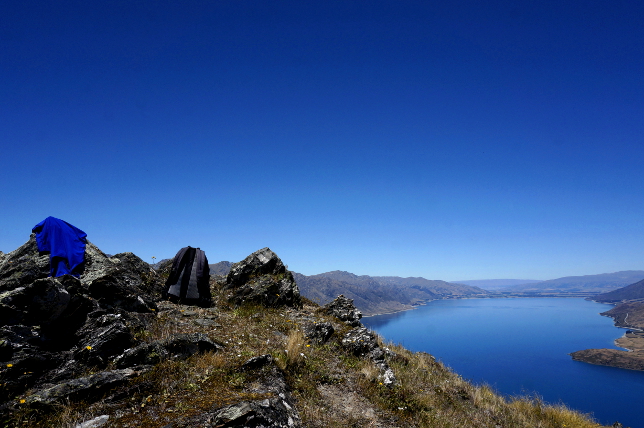 The upcoming weeks I travelled around like crazy – I never spent more than two days at the same place. After an extensive amount of recovery time at Lake Hawea after New Years Eve, I travelled with Luke, my first real travel mate, to Milford and Doubtful Sound in the Fiordlands.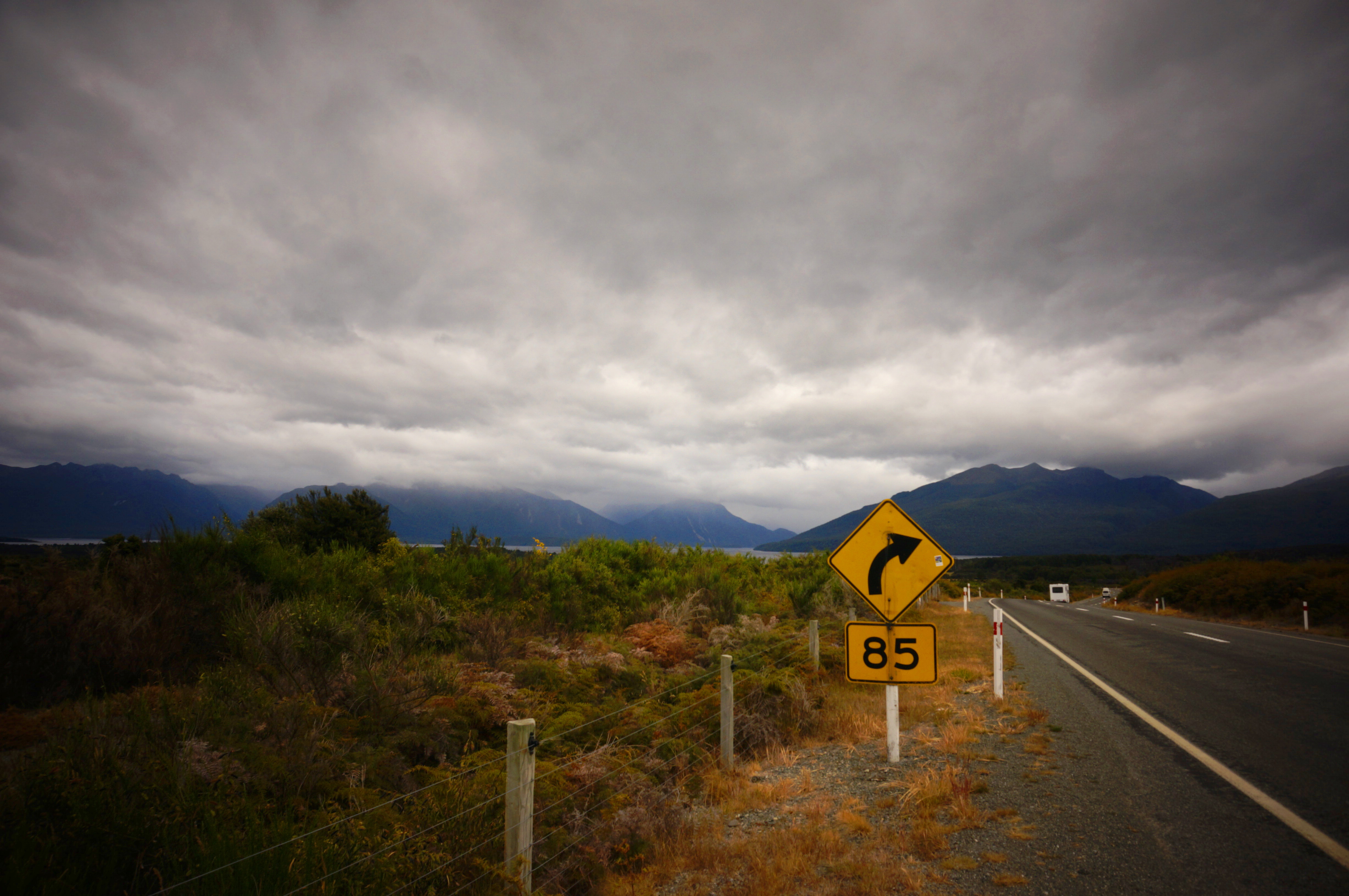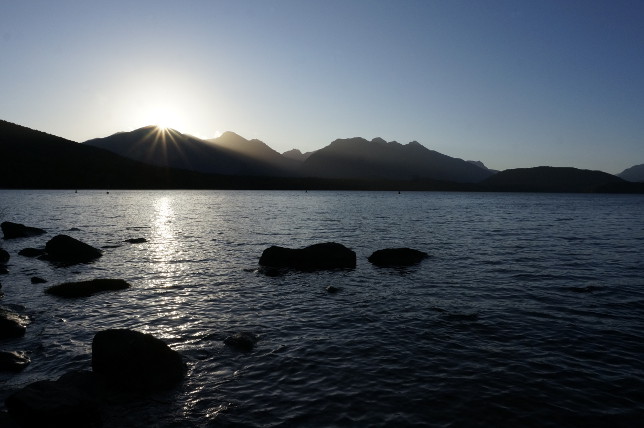 Just accidentally we spent one night at a campsite at Lake Manapouri in Doubtful Sound, which is claimed as one of the most beautiful Lakes in New Zealand – and indeed: This place is magical and manifested my desire to spend more time in Fiordland. But everything at the proper time. More about these plans later on.
Epic Fails and Rocky Romances
After the trip to Milford a random workaway job led me to a short farmstay with a lot of lawn mowing near Geraldine.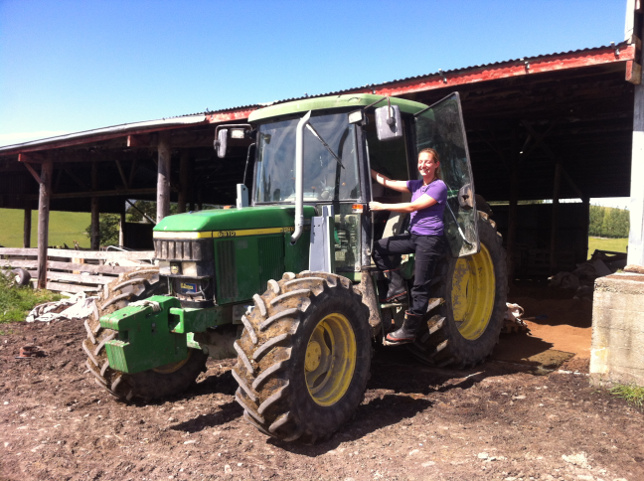 Some rendezvous with the rocks of Castle Hill and Avalanche Peak (Arthurs Pass) later, I decided spontaneously to drive up the Westcoast again. Good idea, because the weather was surprisingly perfect.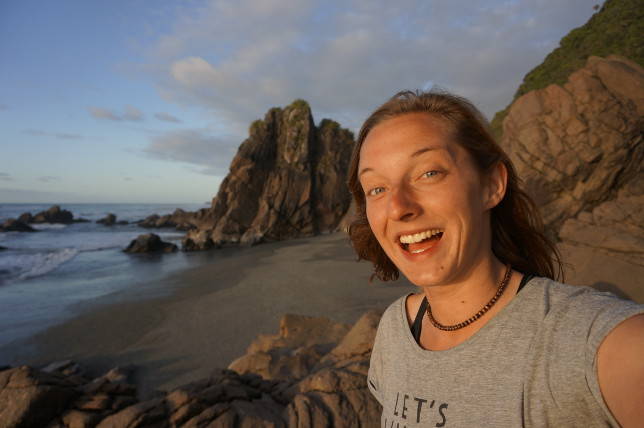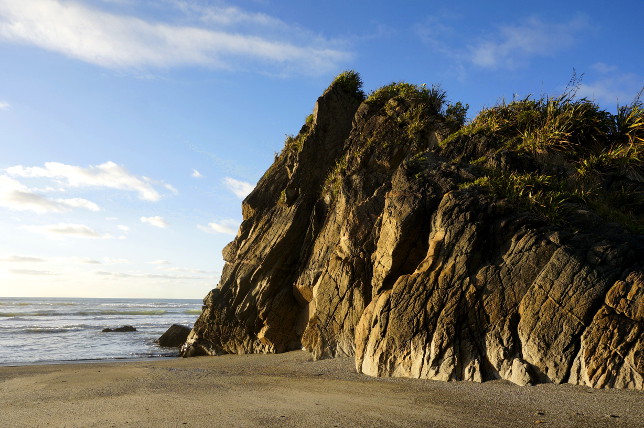 Captivated by the rough coastal views, I got to know the stunning beaches a little bit better than I prefered. "Landlubber" as I am, I thought, it would be nice to sleep very close to the sea on a free campsite. Yeah, you got it. The german tourist girl got stuck in the sand. Moments of panic are followed by the appearance of some old sea bears with a 4×4-wheeler. An unspectacular rescue operation of 10 minutes set me free. Thank heaven for that, because I had to accomplish a missoin with my hostel friends: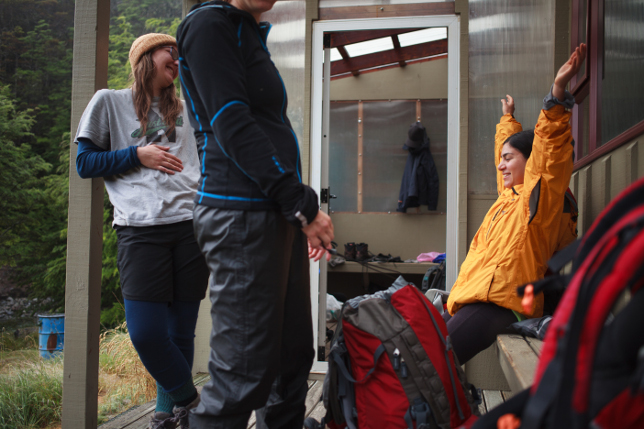 "What the fog?" Or: The muddy journey to Blue Lake
84 muesli bars. 4 people. 7 days. 1 mission: We make it to Blue Lake – the lake with the clearest water in the world. Finally we teamed up for one week of hiking in Nelson Lakes Nationalpark. For me it was more than just a hiking trip – it was a social experiment: Two Britons, one Chilean, one German build the "awesome foursome". And we made it. But obviously more words are necessary to describe this unique trip. I decided to write an detailed article. Stay tuned!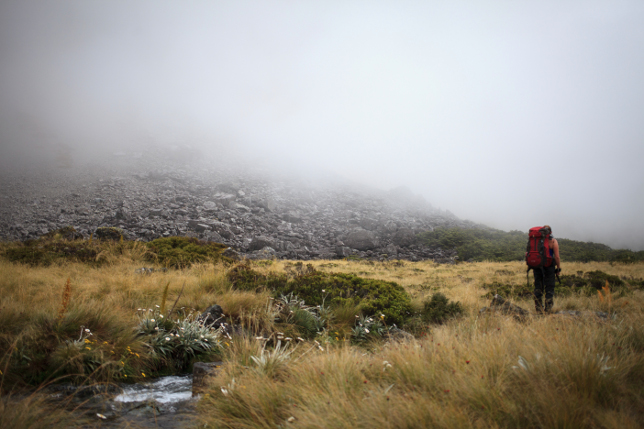 Fog. © Luke Pallot
What's next? 
Hiking in Fiordland, my favourite part of NZ (so far)

Hiking on Stewart Island

DOC voluntary activity "Wilding Pine Control"

more hiking

more articles