Wow, I dont know where to start. The smashing events of the last few weeks came thick and fast. Time to take a deep breath and share some thoughts about my adventure. Of course the soundtrack of my life and some obligatory selfies must not be missed. Enjoy!
Sometimes an external force controls my body.
Blurry signals overwhelming my perception.
Every step I take follows a supernatural intuition.
Nothing makes sense, but everything feels right.
It's one of those days.

Random hangover thoughts
Wednesday, 9th of December, 9:23 am
Waking up. Feeling dizzy because of a stupid nightmare. A bit hungover. Still in the warm and comfy hostel bubble – 37 minutes to the next checkout deadline. I'll give it a go. Let's hit the road! After around six weeks of wwoofing at Tasman Bay Hostel and three nights as an ordinary guest, I pack my stuff with lightning speed. Head over heels I burst the bubble and hop on the car.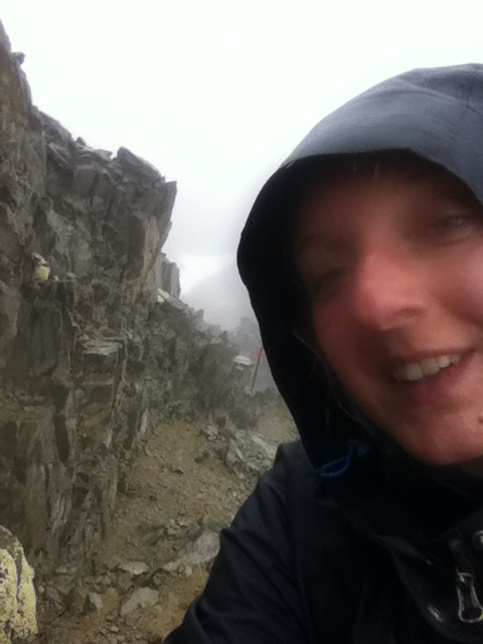 Bye, bye Nelson – Hello Adventure
Okay, let's tally with the "whats-next-list" of my last entry. Alright, the multi-day-hike turned into an adventurous two-days-hike to Angelus Hut at Nelson Lakes National Park. Breathtaking views rewarding the exertions of the ascent across rocky Robert Ridge. This hike was just the prelude of a sequence of some encounters with New Zealands beautiful landscapes.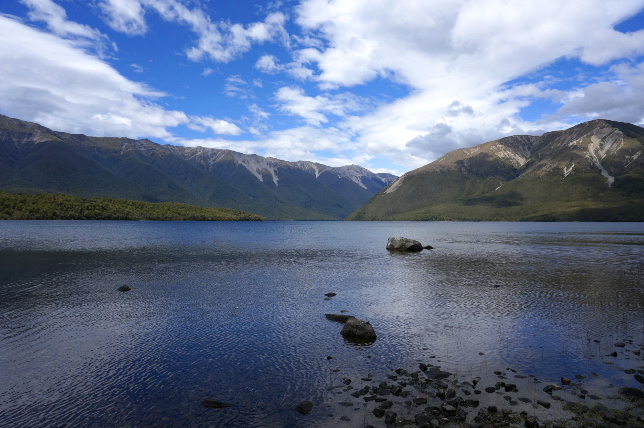 I didn't only get to know unspoiled tracts of land, I also met some mind-blowing personalities like Eike from Hamburg. He is an impressive example of the species "18-year-old german". Eike travelled to this lovely country by container ship. Yeah, you have read correctly. It took him one month to get here – probably a good way to avoid the jetlag. Now he's hitchhiking all over the country. He motivated me to stop thinking about every step I take. Thanks for that, Eike! And yes, you're right: Self-pity is inappropriate.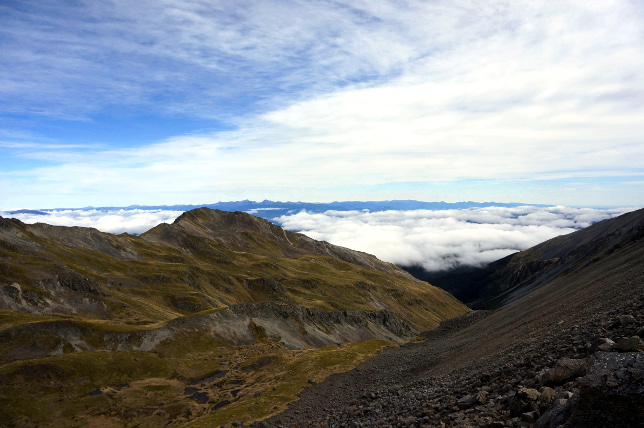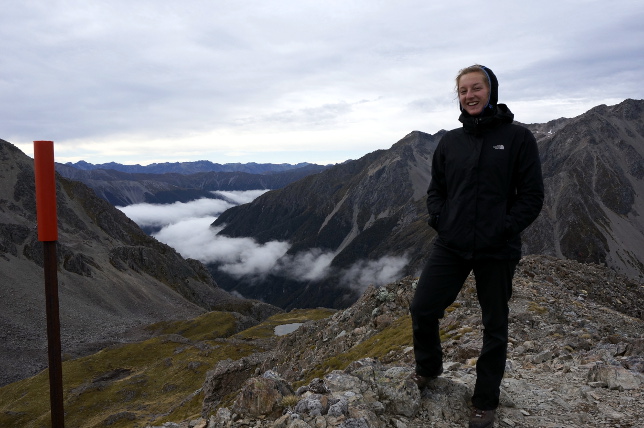 After Nelson Lakes I made it to the Westcoast – a short stopover in Greymouth turned into a three-days-stay at the best hostel in the world I suppose: If you ever visit Greymouth, the rainiest city in New Zealand (?), please check in at The Global Village! A very cozy place to find relaxation.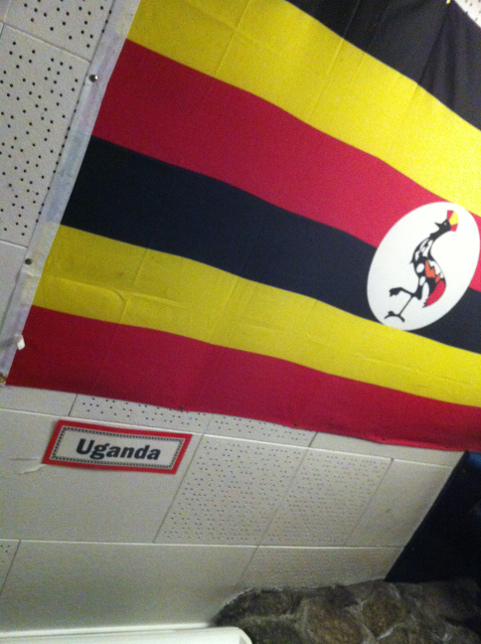 After visiting famous sights like the pancake rocks (please google it, my pictures are shitty), I stranded in Franz Josef. What should I say: I fell in love with Franz Josef. Why? This place is just magical, even though it is very touristy. This article will give you an idea. I spent three days at the house of some glacier guides and had heaps of fun rope swinging into the lake. Thanks Cody again for welcoming me warmly. Some impressions of the surroundings: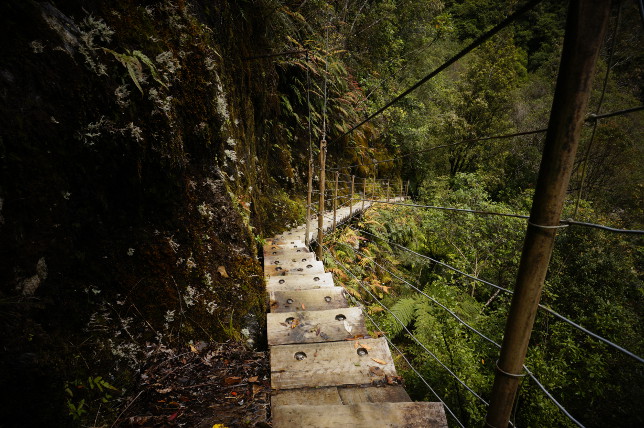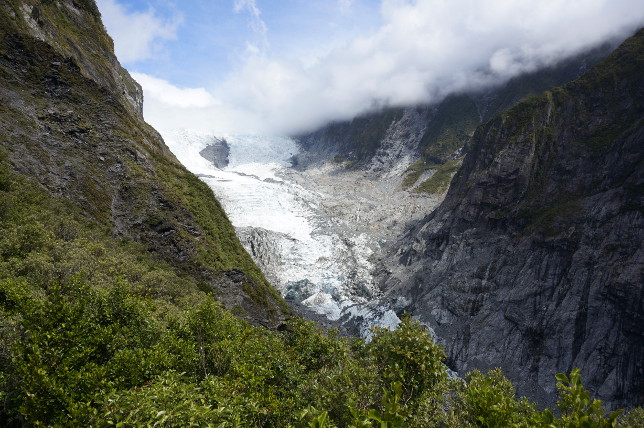 And Now?
Finally I ended up rock climbing in Wanaka. Correct, next item to tick off the list. After three nights on a campsite with my climbing mates Scott and Jen from Nelson, I surf Brents couch for Christmas. Brent has his own boulderwall in the garage and a slackline in his garden. Right, he's going for it! Besides pushing his own limits, he likes it to support wannabe-climbers like me, haha. I can't imagine a better place to spend the last days of this year. A thrill of anticipation comes over me, when I think about the next weeks. I want to get to know the Westcoast much better, do more hiking and climbing and continue thinking less. But first it's time for Rhythm and Alps Festival, wohooo. 2016, here we go.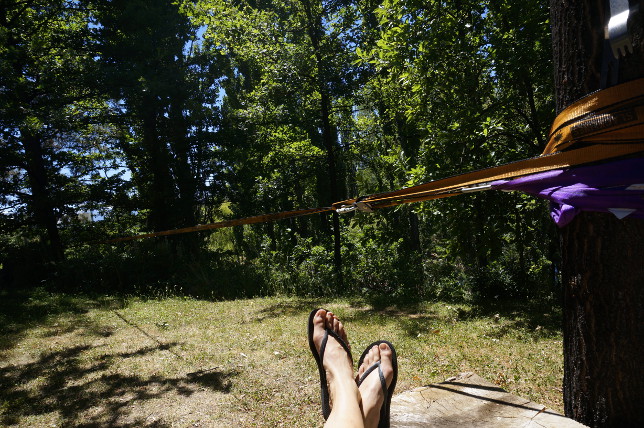 Last but not least…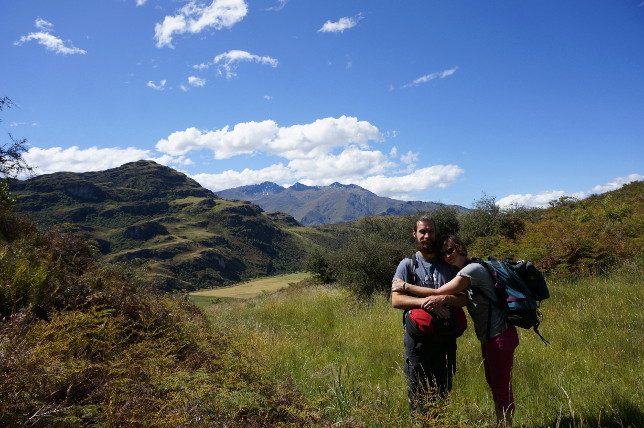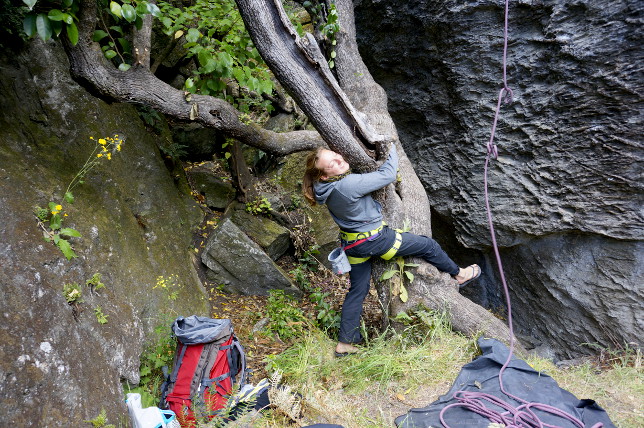 …small things that made my days
tree hugs

having crackers with hazelnut spread for dinner on the campsite

stopping at the lookout and taking around 300 selfies

my CD compilation for my car, which I purchased mostly from the recycling center ("The Crystal Method" and "Pearl Jam" to name but a few)
Drifted. Thrilled. Captivated.

Travelling is like a drug. It is craving for the next kick, the next adventure. The more trips kickin' in, the more you expand your comfortzone. You need more, more and more to feel something. It is the infinite circle of subtle lifechanging pleasures.